About Us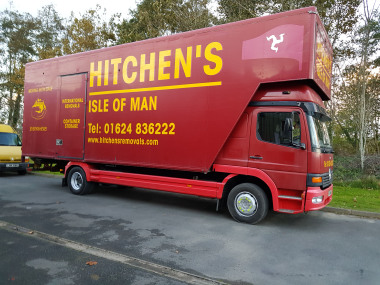 Established in 1982, HITCHENS Removals has become an Isle of Man leader in Removals and Storage. Our reputation has been built on friendliness, quality, and competative pricing. We are continually striving to improve our dedication to you, the customer.
As a family owned company, HITCHENS ARE ALWAYS AT YOUR SERVICE. Our continuing success is due to one major factor:
WE PUT THE CUSTOMER FIRST.
HITCHENS provide a wide range of both local and overseas services worldwide Door to door, weekly Isle-Of-Man to U/K / EIRE / and Channel Island removals.
With over 36 years removals experience HITCHENS has got it covered.
HITCHENS can also offer clients safe, secure, container storage and a full house packing service, using the very latest packing materials to care for your possessions from removal day to delivery day HITCHENS has grown greatly in the past years.
To become the company that we are today, always at your service.